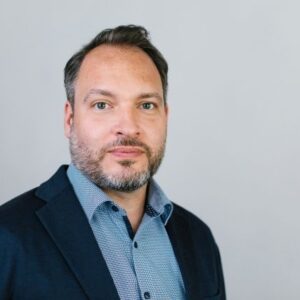 MMag. PhD Johannes Waldmüller
Als Teilzeit-Assistenzprofessor (non-tenured) am IPW im Bereich Internationale Politik ist Johannes auch dem Forschungsverbund Lateinamerika direkt verbunden. Davor war er Senior Expert für Green Transition Politics am Zentrum für Soziale Innovation, Gastprofessor der Universität Wien (2021/2022) und Forschungsprofessor für Umweltpolitik an der Universidad de Las Américas in Quito, FLACSO und Polytechnischen Universität Ecuadors (2016-2021). Er ist gleichzeitig seit über 10 Jahren in europäischer Wahlbeobachtung und Entwicklungszusammenarbeit in Lateinamerika und Afrika tätig. Johannes war Postdoc an der New York University (2015-2016), hält einen PhD in Entwicklungsstudien vom Genfer Hochschulinstitut für Internationale Studien, sowie Magisterdiplome in Philosophie und Internationaler Entwicklung der Universität Wien. Johannes arbeitet nebenbei als Climate Change Advisor und Projektmanager für Brot für die Welt/Diakonie-ACT Austria.
Menschenrechtspolitik im andinen Lateinamerika; Internationale Umwelt- und Katastrophenschutzpolitik; Ethik der grünen Transitionen und Nachhaltigkeit; Forschung, Technologie und Innovation bzw. Entwicklungszusammenarbeit in Nord-Süd-Beziehungen (insb. EU-Lateinamerika/Karibik); Wissenschaft und Diplomatie; Blue Economies und lokales Küstenmanagement; Indigene und Afro-Andines Wohlergehen
2022
Waldmüller, Johannes M., Krushi Watene, Mandy Yap (2022): Redefining the SDGs Landscape and Infrastructure: Relational Indigenous Epistemologies from the Andean-Pacific Region. Policy & Society. DOI: 10.1093/polsoc/puac026
2022
Waldmüller, Johannes M. and Nelson Nogales (2022): La noche que tembló Ecuador. Reconstrucción, recuperación, prevención y resiliencia. Abya-Yala, Quito. English title: The Night Ecuador Trembled. Reconstruction, Recuperation, Prevention and Resilience. ISBN: 978-9942-09-769-9.
2021
Waldmüller, Johannes M. (2021): Expanding the Transdisciplinary Conversation Towards Pluriversal Distributive Disaster Recovery: Development Ethics and Interculturality. Journal of Disaster Prevention and Management, Vol. 31 No. 3, pp. 319-332. DOI: 10.1108/DPM-03-2021-0069
2020
Waldmüller, Johannes M. (2020): Disrupting Disasters in Semiaquatic Border Regions of Ecuador and Colombia: (In)Visibilization through Decolonial Delinking? Disaster Prevention and Management: An International Journal 29/5: https://doi.org/10.1108/DPM-01-2020-0002
2020
Ana G. Fernández, Waldmueller, Johannes M., Cristina Vega, (eds.) 2020: Guest Editors of a Special Issue of Íconos 66 (Wos-indexed Journal of FLACSO Ecuador) Community, Vulnerability and Reproduction in Disaster Scenarios. An Approach from Latin America and the Caribbean: https://revistas.flacsoandes.edu.ec/iconos/announcement/view/97
2019
Waldmüller, Johannes M., Jamali, Hameed and Nogales, Nelson (2019): Operationalizing Sustainable Development Goals in Vulnerable Coastal Areas of Ecuador and Pakistan: Marginalizing Human Development? Journal of Human Development and Capabilities: https://doi.org/10.1080/19452829.2019.1666810
2018
Waldmueller, Johannes M. and Rodríguez, Laura (2018): Rights of Nature and Buen Vivir Movements, in: Drydyk, Jay and Keleher, Lori, (eds.), Handbook of Development Ethics: Routledge Taylor & Francis, 234-247.
2018
Waldmueller, Johannes M. and Philipp Altmann (eds.) 2018: Territorialidades otras: Visiones alternativas de la tierra y del territorio desde Ecuador, Centro Andino de Estudios Internacionales-Universidad Andina Simón Bolívar & La Tierra,Quito. ISBN: 978-9978-19-909-1
2023-2024
Bachelorseminar BAK 18 zu Internationaler Politik, Green Transitions und Nord-Süd-Beziehungen.
SS 2024
Bak 8: VO Internationale Politik
SS 2024 (Jan-März)
Diplomatische Akademie Wien: Decentering IR from the Global South
2015-2016
Post-doc (Soziale Anthropologie), New York University (NYU), finanziert vom Schweizer Nationalfonds (Grant).
2016-2021
Forschungsprofessur Internationale Politik, Universidad de Las Américas (UDLA), Quito, Ecuador.
2019-2020
Visiting Professor, Dept. of Development Studies. Facultad Latinoaméricana de Ciencias Sociales (FLACSO), Quito, Ecuador.
2019-2020
IPEAT Chair Latin American Studies, Universität Jean Jaurès Toulouse.
2021-2022
Visiting Professor, Institut für Politikwissenschaften, Universität Wien.
T +43 (01) 4277– 494 32
E johannes.waldmueller@univie.ac.at
Zimmer Neues Institutsgebäude
Universitätsstr. 7/7. Stock Zi.-Nr.: B 718
1010 Wien