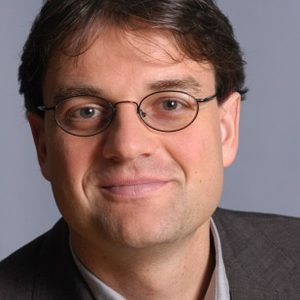 Univ.-Prof. Dr. Ulrich Brand
Univ.-Prof. für internationale Politik, Leitung
Ulrich Brand lehrt und forscht seit 2007 als Professor für Internationale Politik am Institut für Politikwissenschaft der Universität Wien. Nach einem Studium der Betriebswirtschaft mit Schwerpunkt Tourismus studierte der Politikwissenschaft und Volkswirtschaftslehre an der Universität Frankfurt/M, wo er sich im Jahr 2000 mit einer Arbeit zur Rolle von Nichtregierungsorganisationen in der internationalen Umweltpolitik promovierte.
Während seiner Zeit als Hochschul-Assistent an der Universität Kassel arbeitete er an einer Promotion zur Rolle des Staates in der Globalisierung, die er 2006 abschloss. Längere Auslandsaufenthalte in Argentinien, Mexiko, USA und Kanada. Forschungen und Publikationen zur liberalen Globalisierung, ihrer Steuerung und Krisen, zu kritischer Staats-, Hegemonie- und Regulationstheorie, internationaler Umwelt- und Ressourcenpolitik, NGOs und sozialen Bewegungen, Lateinamerika. Seine Forschungen verdichten sich unter anderem im Begriff der "imperialen Lebensweise".
Ulrich Brand war von 2011-2013 sachverständiges Mitglied der Enquete-Kommission "Wohlstand, Wachstum, Lebensqualität" des Deutschen Bundestages, ist Mitglied im Kuratorium des Instituts Solidarische Moderne, Mitherausgeber der "Blätter für deutsche und internationale Politik" und des Redaktionsbeirats vom "Tagebuch. Zeitschrift für Auseinandersetzung". Er ist Mitbegründer und Vorstandsmitglied von "Diskurs. Das Wissenschaftsnetz".
Ausgewählte Publikationen
2021
U Brand, B Muraca, E Pineault, M Sahakian (lead authors), A Schaffartzik, A Novy, C Streissler, H Haberl, V Asara, K Dietz, M Lang, A Kothari, A Brad, M Pichler, C Plank, G Velegrakis, T Jahn, A Carter, H Qingzhi, G Kallis, J Martínez Alier, G Riva, V Satgar, C Spash, E Teran Mantovani, M Williams, M Wissen and C Görg (2021): From Planetary to Societal Boundaries: An argument for collectively defined self-limitation. In: Sustainability. Science, Practice and Policy, 17(1), S. 265-292.
Brand, Ulrich/Krams, Mathias/Lenikus, Valerie/Schneider, Etienne (2021): Contours of historical-materialist policy analysis. In: Critical Policy Studies, published online, July.
Brad, Alina/Brand, Ulrich/Schneider, Etienne (2021): Environmental Governance and the State. In: Pellizzoni, Luigi/Leonardi, Emanuele/Asara, Viviana (eds.): Elgar Handbook of Critical Environmental Politics, in print.
Pichler, Melanie/Krenmayr, Nora/Brand, Ulrich/Maneka, Danyal/Högelsberger, Heinz/Wissen, Markus (2021): The politics of sustainability transformations in the Austrian automotive (supplier) industry. In: Energy Research & Social Science, 79, 102180.
Pichler, Melanie/Krenmayr, Nora/Schneider, Etienne/Brand, Ulrich (2021): EU industrial policy: Between modernization and transformation of the automotive industry. In: Environmental Innovation and Societal Transitions 38(1), S. 140–152.
Brand, Ulrich (2021):  Wider die Fixierung auf die Politik! Anmerkungen zur aktuellen Transformationsdebatte. In: GAIA 30(4), 227–230.
Wissen, Markus/Brand, Ulrich (2021): Arbeiter*innenklasse und imperiale Lebensweise. Eine Replik auf Stefanie Hürtgen. In: Prokla 51(4), S. 741-753.
Brand, Ulrich (2021): Estado, contexto y correspondencia. Contornos de un análisis materialista-histórico de las políticas públicas. In: Alvarez Huwiler, Laura/Bonnet, Alberto (eds.): Crítica marxista de las políticas públicas. Una propuesta teórico-metodológica para el análisis de políticas. Buenos Aires: Prometeo.
2020
Brand, Ulrich/Görg, Christoph/Wissen, Markus (2020): Overcoming neoliberal globalization: social-ecological transformation from a Polanyian perspective and beyond. In: Globalizations 17(1), 161-176.
Pichler, Melanie/Band, Ulrich/Görg, Christoph (2020): The double materiality of democracy in capitalist societies. Challenges for social-ecological transformations. In: Environmental Politics 29(2), 193-213.
Boos, Tobias/Brand, Ulrich (2020): State Transformation. In: Kaltmeier, Olaf/Tittor, Anne/Hawkins, Daniel/Rohland, Eleonora (eds.) The Routledge Handbook to the Political Economy and Governance of the Americas. London: Routledge, 221-230.
Krenmayr, Nora/Maneka, Danyal/Pichler, Melanie/Brand, Ulrich/Högelsberger, Heinz/Wissen Markus (2020): Industriepolitik zwischen ökologischer Modernisierung und Transformation – Das Beispiel der österreichischen Autoindustrie. In: Kurswechsel 4/2020 "Umkämpfte Industriepolitik: Zwischen Geopolitik und grüner Wende", 62-74.
Wissen, Markus/Pichler, Melanie/Maneka, Danyal/Krenmayr, Nora/Högelsberger, Heinz/Brand, Ulrich (2020): Zwischen Modernisierung und sozial-ökologischer Konversion. Konflikte um die Zukunft der österreichischen Autoindustrie. In: Dörre, Klaus/Holzschuh, Madeleine/Köster, Jacob (eds.): Abschied von Kohle und Auto? Sozial-ökologische Transformationskonflikte um Energie und Mobilität. Frankfurt/M. und New York: Campus.
Boos, Tobias/Brand, Ulrich/Lang, Miriam/ Dietz, Kristina (2020): The End of the 'Progressive Cycle' and the New Resistance to the Right Turn: Challenges for Emancipatory Forces in Latin America. In: Baier, Walter/Canepa,
2019
Eric/Golemnis, Haris (eds.): Europe in the Brave New World. Transform! Europe Yearbook. London: Merlin Press, 101-116.
Brand, Ulrich/Niedermoser, Kathrin (2019): Overcoming the Impasse of the Current Growth Model and the Imperial Mode of Living. The Role of Trade Unions in Social-Ecological Transformation. Journal of Cleaner Production 225, 173-180.
Wissen, Markus/Brand, Ulrich (2019): Working-class environmentalism und sozial-ökologische Transformation. Widersprüche der imperialen Lebensweise. In: WSI-Mitteilungen 72(1), 39-47.
Brand, Ulrich/Welzer, Harald (2019): Alltag und Situation. Soziokulturelle Dimensionen sozial-ökologischer Transformation. In: Dörre, Klaus/Rosa, Hartmut/Becker, Karina/Bose, Sophie/Seyd, Benjamin (Hrsg.): "Große Transformation? Zur Zukunft moderner Gesellschaften", Sonderband Berliner Journal für Soziologie. Wiesbaden: Springer VS, 313-332.
Brand, Ulrich/Brad, Alina (2019): Sozial-ökologische Transformation. In: Brunner, Jan/Dobelmann, Anna/Kirst, Sarah/Prause, Louisa (eds.): Wörterbuch Land- und Rohstoffkonflikte. transcript Verlag. Bielefeld, 279-287.
Boos, Tobias/Brand, Ulrich (2019): Lateinamerika: Nach dem Ressourcenboom und progressiven Politiken zurück auf Los?. In: ifo-Schnelldienst 72(24), 6-9.
Acosta, Alberto/Brand, Ulrich (2019): Krise und Vertiefung des Extraktivismus: Konturen von Alternativen. In: Ramírez, Martín/Schmalz, Stefan (eds.): Extraktivismus: Lateinamerika nach dem Rohstoffboom, München: Oekom, 193-211
Brand, Ulrich (2019): In der Wachstumsfalle. Die Gewerkschaften und der Klimawandel. In: Blätter für deutsche und internationale Politik 7/2019, 79-88.
Alle Publikationen als pdf
u:find – Ulrich Brand Lehre aktuell
Ulrich Brand unterrichtet im Bachelor jedes Semester in der Vorlesung Studieneingangs- und Orientierungsphase Politikwissenschaft (STEOP) drei Einheiten zu "Macht", "historisch-materialistischer Politikwissenschaft" und "Institutionalismus" und in jedem Sommersemester die Einführungsvorlesung "Internationale Politik". Im Master unterrichtet er einzelne Einheiten in der Einführungsvorlesung M1a und bietet im Rahmen von Seminaren und Forschungspraktika Lehre zu unterschiedlichen Themen an. Außerdem bietet er regelmäßig ein Seminar für Master-KandidatInnen (M13) an. Weiter unterrichtet er regelmäßig im Doktoratsprogramm zu Themen der Internationalen Politik, Umweltpolitik und Lateinamerika.
Born April 15, 1967 in Konstanz-Insel Mainau (Germany)
Education after School
1986 – 1989 Studies of Business Administration, Specialisation in Tourism at the Berufsakademie Ravensburg
Internships in different firms in Konstanz, Lörrach, Sicily and Wiesbaden
University Education
1997 – 2000 PhD student of Political Science at Goethe University Frankfurt/M.
1989 – 1996 Student of Political Science and Economics at Goethe University Frankfurt/M.
1992 -1993 13 month in Argentina at the Universidad de Belgrano (Buenos Aires) and at Universidad de Buenos Aires
1990 Guest Student at Humboldt University in Berlin
Academic degrees
June 2006 Privatdozent, Habilitation (Kassel University), Title of Habilitation: "The Political Form of Globalisation. Political Institutions and Social Forces in the Internationalised State" (Awarded with reports from Prof. Dr. Christoph Scherrer, Prof. Dr. Hans-Jürgen Burchardt, Prof. Dr. Bob Jessop)
Febr. 2000 Dr. phil. (Goethe University Frankfurt/Main), Title of the Dissertation: "Non-Governmental Organisations, State and Ecological Crisis. Outlines of a Critical NGO Research. The Example of Biological Diversity" (Prof. Dr. Joachim Hirsch; attribute: magna cum laude)
1996 M.A. in Political Science, Title of the Thesis "Do Regions Matter? The North American Free Trade Agreement as a Regional Strategie of the Formation of a Growth Modell?" (Prof. Dr. Josef Esser; attribute excellent; 1,0)
Awards
2004 Winner of the Essay Contest "Countercurrent Thinking" (with three other contributions out of 249 from 25 countries) of the Cuban Book Institute with "Hegemony and spaces for resistance. Neo-Gramsci, Neo-Poulantzas and an outline of a critical theory of international politics"; in the jury were Emir Sader, Elmar Altvater, Samir Amin, Fredric Jameson, Fernando Martínez Heredia, Ana Esther Cecena and Immanuel Wallerstein.
2003 Research Grant from the German Research Foundation (DFG) for 6 month for the Project "The Neo-Gramscian Approach in International Political Economy. The Role of Multi-Level Politcs, the State and International Institutions in the Globalisation Process" at York University, Toronto/Canada
2001 Research Award 2001 of the Rosa Luxemburg Foundation (Berlin) in the Contest "New Forms of Property" (together with Christoph Görg)
2000 Environment Award 2000 of Goethe University Frankfurt/Main for my PhD thesis
1997-1999 PhD Scholarship from the Friedrich Ebert Foundation
1991-1996 Scholarship from the Friedrich Ebert Foundation
Job positions during and after my studies
Since 9/2007 Professor of International Politics at Vienna University
3-6/2007 Guest Professor of International Politics at Vienna University
10/2006-2/2007 Lecturer at Hochschule Bremen – University of Applied Sciences.
Since 4/2001 Assistant Professor at Kassel University, Faculty of Social Sciences, Area "Globalisation & Politics" (Prof. Dr. Christoph Scherrer)
3/2000-3/2001 Research Fellow in a research project on international biodiversity politics and state theory (Prof. Dr. Joachim Hirsch, PD Dr. Christoph Görg, Karin Blank)
1996-2000 Member of the Research Group on NGOs (Prof. Dr. Joachim Hirsch, PD Dr. Christoph Görg)
Stays abroad
9-12/2005 Guest Professor at Rutgers University, Political Science
3-10/2003 Visiting Scholar at the Canadian Centre for German and European Studies and the Faculty of Environmental Studies at York University, Toronto, Canada
11/2001 Conference in Seoul (South Corea) on NGOs together with the two other members of the Frankfurt Research Group on NGOs
12/2000-3/2001 Research in Mexico for the research project on biodiversity politics
May 2000 Two weeks at the Fifth Conference of the Parties of the UN Convention on Biological Diversity in Nairobi (Kenya)
2/1998; 3/1999 Trips to Mexico in the context of the ALFA-Program (Programa América Latina de Formación Académica) in which our NGO research group participated
Nov. 1996 Three weeks at the Sixth Conference of the Parties of the UN Convention on Biological Diversity in Buenos Aires (Argentina)
1994 Two month internship at "Labor Notes" in Detroit, USA
1994 Two month research for my thesis University of California, Berkeley
Reviewer for
Millennium: Journal of International Studies
Review of International Political Economy
Review of Ecological Economics
Zeitschrift für Internationale Beziehungen
Peripherie. Zeitschrift für Politik und Ökonomie in der Dritten Welt
Colaboration with Scientific Journals
Since 2000 Member of the Scientific Council of the Journal "Peripherie. Zeitschrift für Politik und Ökonomie in der Dritten Welt" (Journal for Politics and Economy in the Third World)
1999-2003 Corresponding Member of the Journal "Das Argument. Zeitschrift für Philosophie und Sozialwissenschaften" (Journal for Philosophy and Social Sciences)
T +43 (01) 4277– 49452
F +43 (01) 4277– 9477
E ulrich.brand@univie.ac.at
Zimmer B 210